The Life and Chaos of a Retired is out now!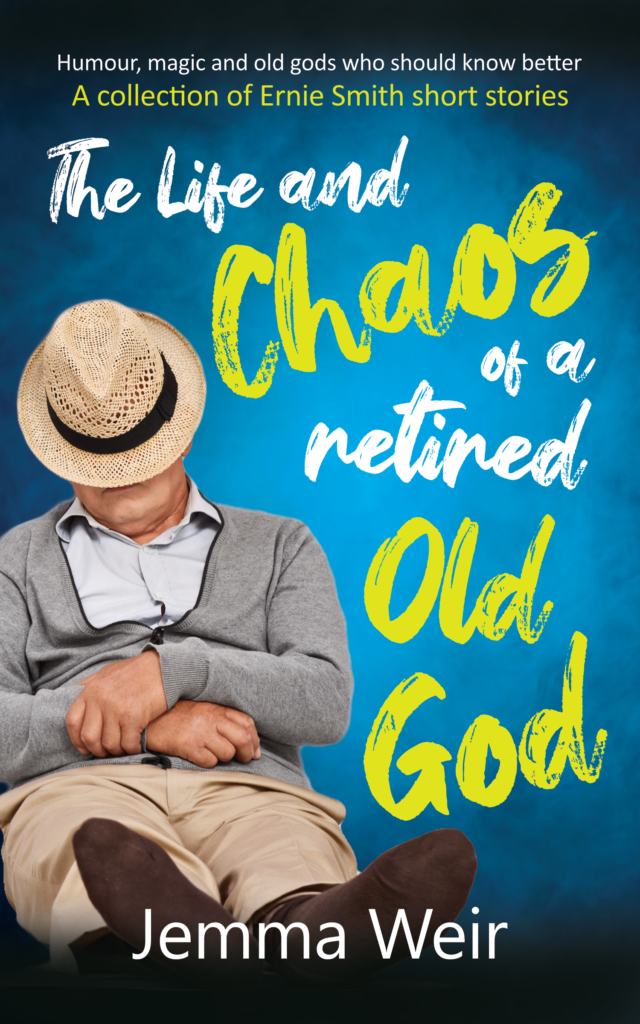 The Life and Chaos of a Retired Old God
Being retired was supposed to be easy. No drama, no family, no problems. Considering Ernie is a god, he should've known better.
In this collection of short stories, Ernie struggles to live a quiet life as Death loses his scythe, a genie wants a holiday and Ernie's family keeps dropping in.
Then there's Ragnarok. Because who doesn't need an end of the world event to keep things calm and quiet?
But it doesn't stop there. This collection contains a brand new bonus short story where Ernie is asked to mediate a feud between Dragons. With tensions running high, maybe the poker game hadn't been the best idea.
Also included in this collection are a series of flash fictions originally published on my blog. Follow Ernie as he deals with cupid shooting the wrong person, Wererabits for April fools, Santa stuck in the chimney and what happens to snowmen when the weather changes.
The Life and Chaos of a Retired Old God is a collection of humorous short stories where Ernie learns that quiet is the last thing he's going to get.
What is included?
Ernie Smith and the Seven Deadly Sins collection – 8 stories
Never before seen Bonus Story – A Long Dragon Day
6 Flash Fiction previously published on my blog.