This is a collection of stand alone stories.
Wishing for Truths - Short Story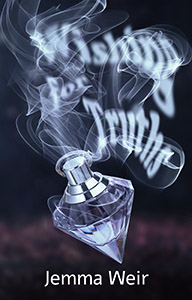 Vanessa considers her mother's drinking and crazy schemes her biggest problem. Until she meets the Genie.
When Vanessa finds a bottle on her doorstep, the last thing she expects is a wish-granting Genie. What could go wrong with a wish for her two friends and herself? Everything.
On top of that, her mother's newest scheme is starting to unravel, and the only help Vanessa can think of is the Genie. But he's refusing to come out of his bottle. Now Vanessa must use nothing but the truth to help her friends before her mother ruins everything.
This is a story about wishes gone wrong and a Genie who isn't telling the whole truth, served with a dash of Romance
Buy this Short Story now and join Vanessa as she learns what it means to 'be careful what you wish for.'
Now You Are in Trouble!: or Where did all the toilet paper go? Flash Fiction
Don't panic. Fifteen funny stories to get you through the pandemic. Because laughter is infectious.
Stories by James Husum, Bill Bush, Nic Steven, Elizabeth McCleary, Gregg I. Veg, Sarah Neuen, Sabrina Rosen, Vanessa Wells, Juneta Key, Jemma Weir, VS Stark, and Katharina Gerlach
My contribution to this free collection is Trail of Carnage. I had a lot of fun writing this little story and reading the other stories in this anthology.
Trail of Carnage by Jemma Weir
In a small COVID-19 plagued town, a young woman returns home to find carnage across her home.