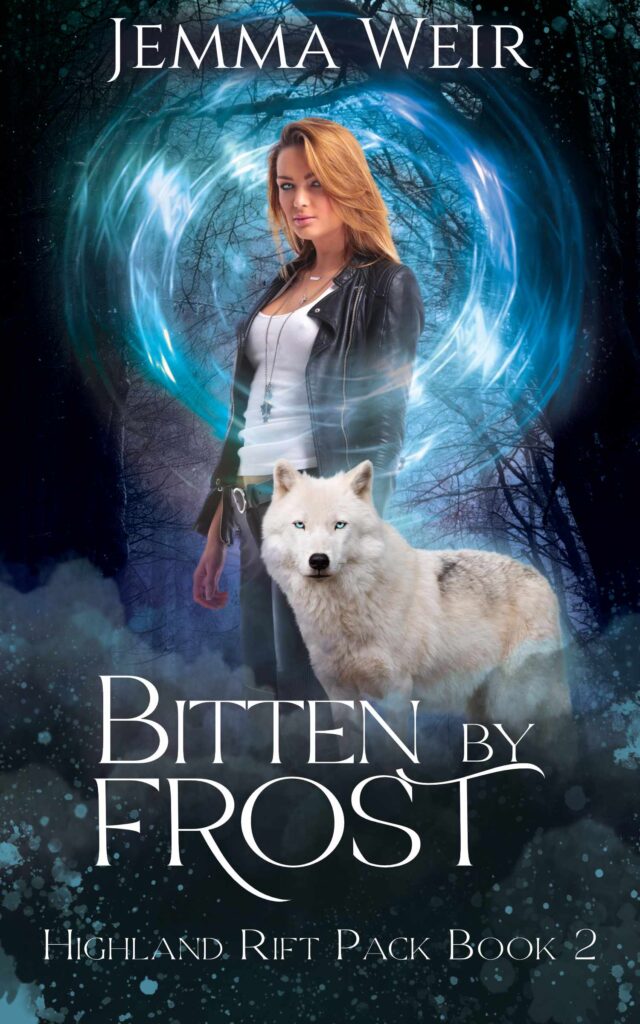 Amelia's Pack sent her north as a punishment for rejecting the Alpha's son as her mate. But for the first time, she feels free. Now, she's never going to let anyone close, not even the frustrating scientist who's testing her patience and self-control. 
For years, Mitchel has hidden his Frost magic, protecting his family's reputation. But when he goes north to investigate why the Highland Rift Scar has shrunk, the cold is making his magic slip. Or maybe it's just the stubborn Shifter who is assigned as his escort.
As their investigation turns into a rescue mission, Amelia gets injured, and Mitchel finds himself on the edge of losing control of his magic. To give them a chance to heal, the Alpha benches the pair, but it's not long before more trouble arises, and only the two of them are left to help.
When Mitchel has already lost control once, and Amelia can barely stand, will they be able to learn to work together? Or will this new threat tear them apart?
Filled with suspense and romance, Bitten by Frost is a thrilling paranormal romance that will keep you on the edge of your seat. If you enjoyed the first book in the series, Buried by Earth, then you'll be sure to love what this book has to offer. 
Want to read more about Mitchel and Amelia?
Delve into Mitchel's past and join him on a journey of self-discovery in "Those Who Break Us Down," a prequel short to the Highland Rift Pack series. As he searches for his magic and confronts the harsh realities of a life he never imagined, readers will uncover the secrets that set the stage for the thrilling events of the second book in the series, Bitten by Frost. Follow Mitchel's journey and discover how his past shapes the challenges he faces in the present.
In "Those Who Hope We Break," readers get a thrilling glimpse into Amelia's past and the events that set her on a path towards danger and adventure. Amelia yearns for the freedom to make her own choices, but a shocking revelation threatens to upend everything she's ever known. Follow her journey as she faces the challenges that lead her to the events of the second book in the Highland Rift Pack series, Bitten by Frost.