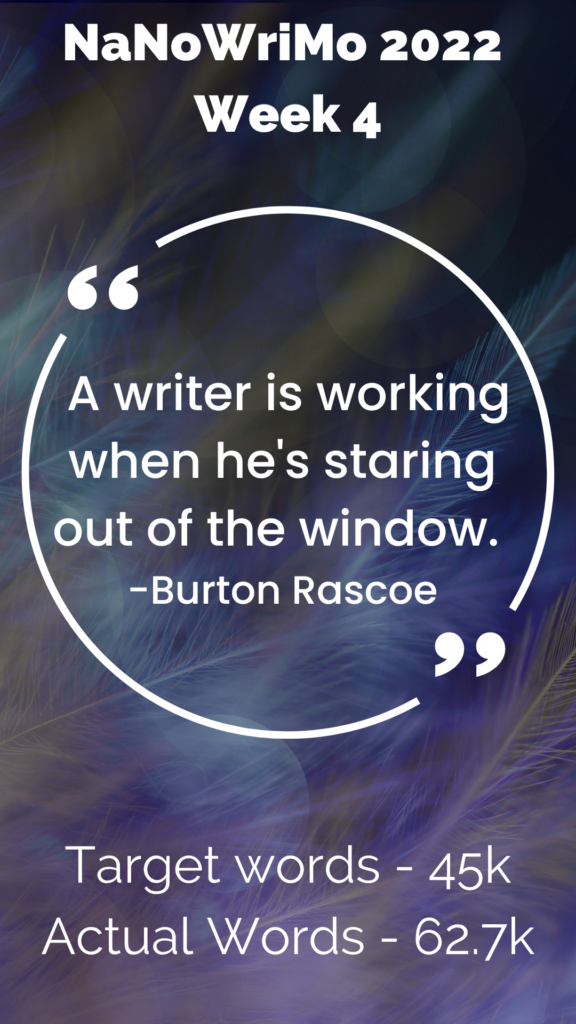 Last week I shot past the 50k required to win NaNoWriMo 🥳and over the 60k mark. This is massively better than I'd thought I would do in this year's NaNoWriMo.
Sunday's writing session took me into the very end of the final fight scene, so all that's left is to tie up the last of the loose ends. This means I will definitely be done with this draft next week. However, I made a few changes and will need to trail back through this draft and back fill. Which means I get to start right back at the beginning… yay…
Target – 45k🥳
Actual – 62.7k
My total for the week was 15k, which was less than last week but mostly because I spent a tun of painting. The painting is done, and now I get to clean all the rooms that I rather foolishly forgot to close the doors on when I sanded :(. 
I'm probably going to keep tracking the word count in NaNoWriMo until I am done (if it goes past the 30th).
---